Features
Aggregated Volume
Use aggregated volume data from multiple crypto exchanges. Currently supports BTC and ETH.
Visualize Aggregation
Visualize the composition of the aggregated volume data to see the respective volume of each exchange.
Volume Spikes
Built-in detection for volume spikes, so that you can get alerted when a breakout happens or a mass liquidation takes place.
Examples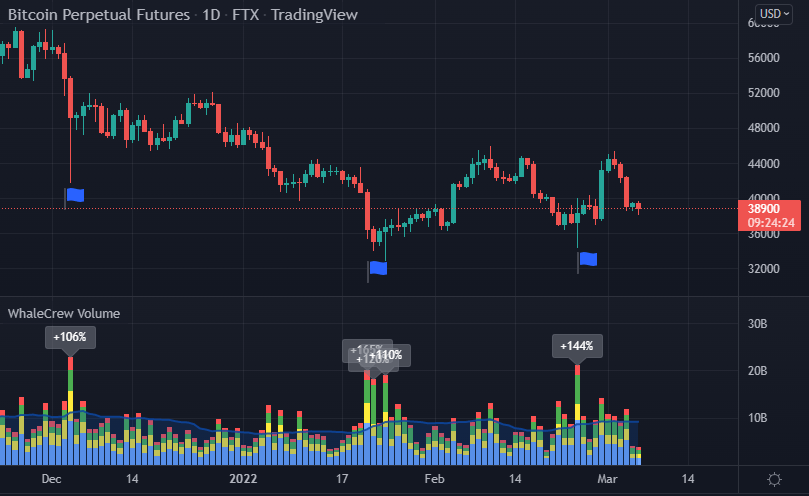 Watch out for Volume Spikes
A volume spike often occurs whenever a breakout or a mass liquidation takes place. We have a built-in alert for volume spikes of a customizable size.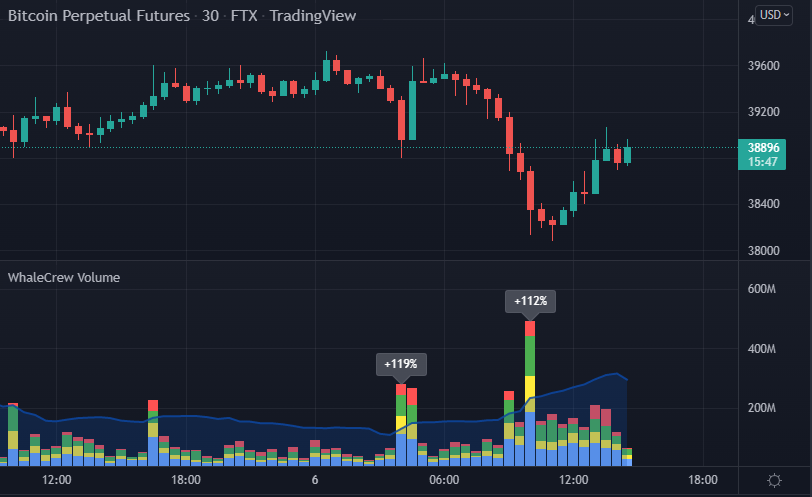 Use Aggregated Volume Data
You can use aggregated volume data to get a deeper market insight. Identify which exchanges (and traders) fueled the price movement.
CUSTOMIZABLE
MAKE IT YOUR OWN
You can configure and style Volume to your liking. Apply different shapes and colors to make it unique!