Features
Momentum Waves
Visualize momentum strength with overbought and oversold readings.
Divergence Detection
Automatically detects divergences on the momentum waves.
Momentum Shifts Detection
Automatically detect lower highs and higher lows.
Moneyflow
Helps you identify the current environment.
Stochastics
Allows you to further identify the trend strength and potential reversals.
Custom Strategy Builder
Build your own strategy and get alerted whenever your chosen conditions are met.
Examples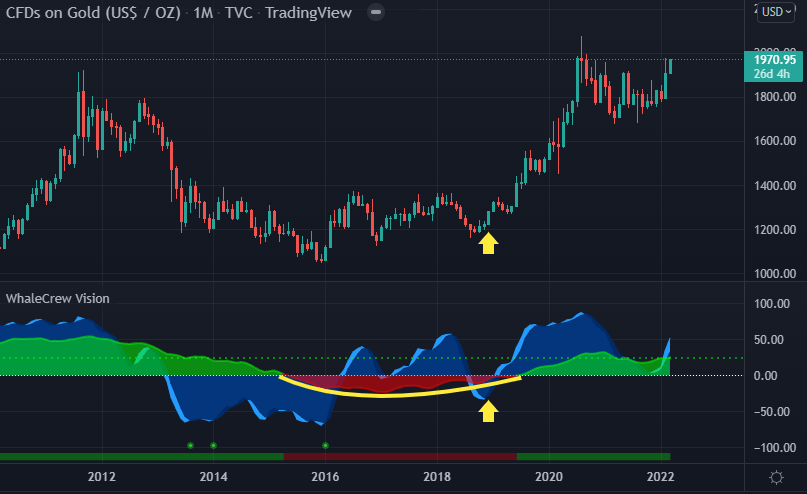 Use Moneyflow Curvature
This is a prime example of the moneyflow showing clear curvature to the upside. Entering with confluence upon the bullish wave cross would have provided a great long entry.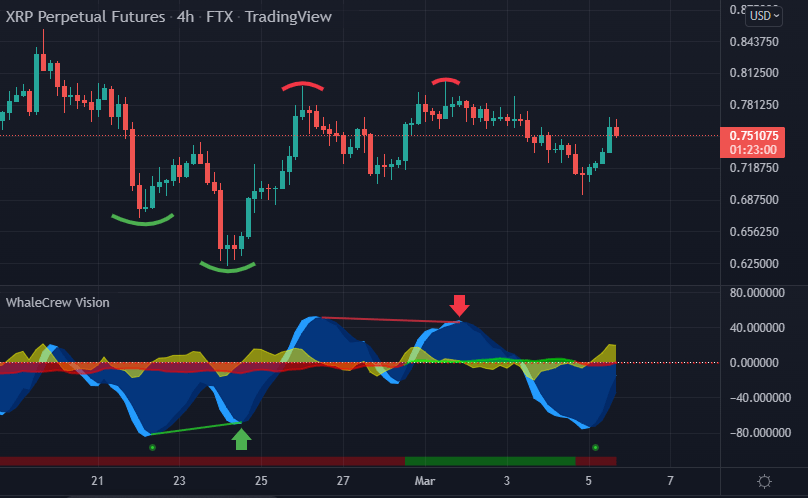 Look out for Divergences
Divergences are considered a strong leading indication which is why Vision has a built-in divergence detection.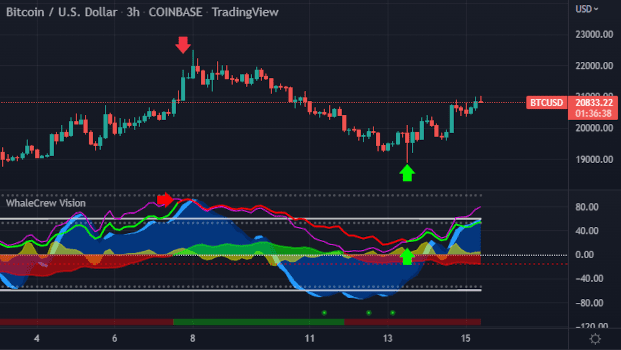 Stochastics
Whenever the stochastics cross or align they mark a potential reversal point.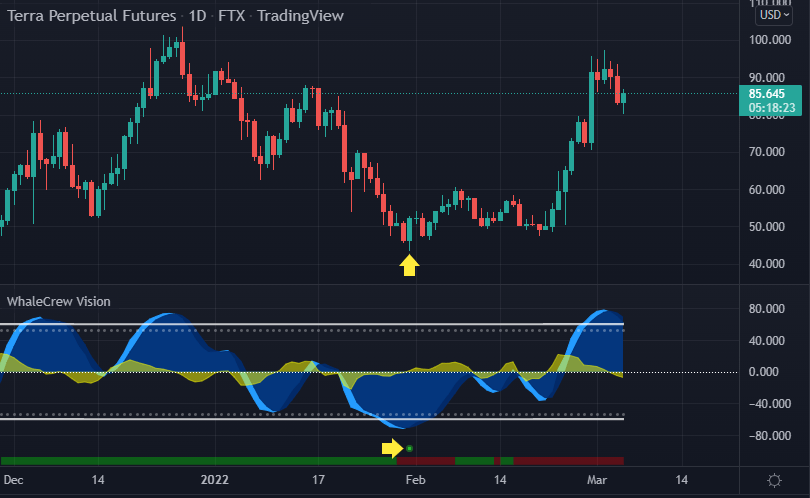 Pay attention to Wave Crosses
A momentum wave cross marks a potential momentum reversal. A bullish wave cross under oversold conditions leads to a big green dot which is a strong bullish indication.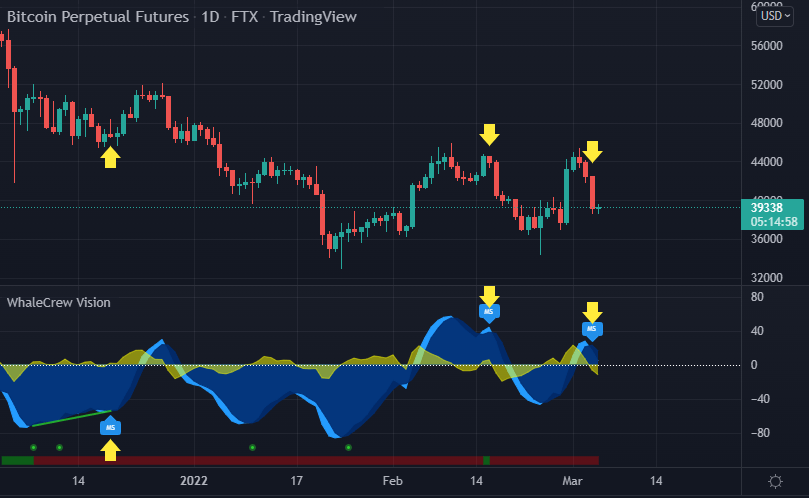 Detect Momentum Shifts
The built-in momentum shift detection automatically detects lower highs (above zero) and higher lows (below zero) on the oscillator.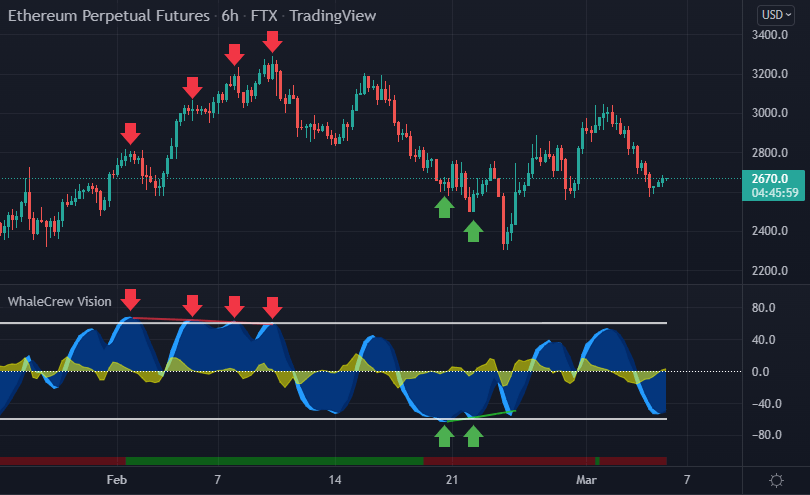 Momentum Waves
Be cautious whenever the momentum oscillator is overbought or oversold, a reversal could be imminent.
CUSTOMIZABLE
MAKE IT YOUR OWN
You can configure and style Vision to your liking. Apply different shapes and colors to make it unique!